Is Insuring Your Boat Worth the Cost
You finally bought the boat you wanted and can't wait to get on the water. You want to hear waves lapping against the sides, feel a light breeze passing by, and just relax. Or maybe your plan is to gather friends for an afternoon of water skiing. Either way, the last thing you want to do right now is think about boat insurance. But, in reality, now is the perfect time.
Insurance protects you financially by drastically reducing your out-of-pocket expenses when disasters and accidents occur. For most of us, our boat is a major investment and an accident or damage from a storm could be catastrophic. Insurance also provides liability protection if someone is injured on our boat or we cause damage to their property. Insurance is a good way to manage the risks inherent in boating.

Still not sure you need boat insurance? Consider your home and auto insurance. Could you afford repairs if hail damaged your roof and your home was not covered? If you were legally liable for another person's medical bills after a traffic accident, could you pay if you did not have auto insurance? For most of us, these scenarios would leave us bankrupt. The same risks are involved with our boats, and we need to have the same level of protection we do for our homes and cars.
Facts About Boat Insurance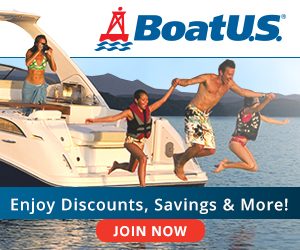 But is this necessary for a boat? Here are a few facts to help answer that question:
Some 75 million people in the United States take part in recreational boating. That makes for crowded lakes, bays, rivers and harbors, and the more people there are, the greater the risk of a boating mishap.
Fog, submerged rocks, and uncharted shoals can pose a risk for even the most seasoned captain.
Severe weather, including hurricanes, thunderstorms and flooding, can inflict massive amounts of damage on boats and waterways.
Sunken boats leak fuel and other chemicals, and the owner can be financially responsible for cleanup and salvage. Many a boat owner has faced huge environmental clean-up bills because of such spills. But insurance can offset the cost.
You might be thinking, "But wouldn't my homeowner's policy cover my boat?" In almost all cases, the answer is no. Just like your vehicle requires its own policy, so does your boat. Even a small boat kept in your garage likely would not be covered, because it is mobile and operated away from your home.
Is Boat Insurance Required
In many cases, boat insurance may not be optional. Lenders and lienholders often set a required level of insurance for borrowers. If you owe on or have a lien against your boat, check with the lender about coverage requirements. Similarly, marinas often require tenants to have insurance for property damage, accidents and environmental liability. If you keep your boat at a marina, check with the manager or review your contract to make sure you comply.
Many states also require you to carry liability insurance on your boat. If you are unsure of your state laws, contact your state's Secretary of State Office, Department of Motor Vehicles, or local insurance agent.
But if you are not required to insure your boat, consider the level of risk you are willing to accept before you decide against purchasing a policy. Even the most inexpensive watercraft can become a major financial liability if another person is injured on or by your boat, or if you damage someone else's property with it, such as by accidentally running into a dock.
What type of boat insurance should I get?
Many factors go into your prime level of coverage. If you only take your boat to a local lake for fishing, you would not need the same level of coverage as you would if you cruise the Caribbean. In the latter case, you would need specific insurance that covers your boat in other countries or places where hurricanes are more common.
So before you contact an insurer to talk policies, ask yourself these questions:
What type of boat do I own (powerboat, sailboat, houseboat/liveaboard, fishing boat, etc.)?
Where do I use my boat (ocean, lake, river, etc.)?
Where do I keep my boat (marina, private dock, etc.)?
What do I use my boat for (fishing, diving, business, cruising, watersports, etc.)?
What is the value (purchase price and replacement cost) of my boat?
Will I use my boat year-round or will it be stored away from the water at times?
Does my marina require minimum levels of liability insurance?
What policies cover environmental liabilities (fuel spills, chemicals, salvage of sunken vessels)?
Do I need to be aboard for the boat to be covered, or can a delivery captain or boatyard operate the vessel?
With this information, an insurance agent can help you narrow down policy options and point out possible restrictions. For instance, suppose again that you plan to sail in the Caribbean. Some policies might not coverage damage if you take the trip anytime from June to November, which is hurricane season in the Caribbean, while another policy might pay to have your boat hauled if a storm is imminent.
Determining your boat's value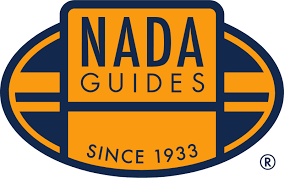 The value of your boat and equipment factors in to your insurance policy. Methods for determining value are:
Book Value. Many policies use Book Value, which is based on NADA and BUC market sales data. Book Value often works just fine if your boat is brand new or just a few years old. If your boat has been around the dock more than a few times, though, Book Value can often be inaccurate.
Stated/agreed value. In this method, you and your insurer agree on a value for the boat and equipment. A combination of survey results and market data can help you arrive at the agreed upon value.
Cash/replacement value. This method, which often applies only to boating equipment, considers what an item is worth today, not when it was purchased. This differs from replacement cost, which is the current price to replace an item. For example, if water damages your 2001 stereo, you would receive enough to buy a new stereo with replacement cost coverage, but only the depreciated value of a 2001 stereo with replacement value coverage.
Many policies incorporate a hybrid of the above values, using agreed value for the hull and cash/replacement value for equipment.
Liability Insurance vs. Hull Insurance
Liability insurance relates less to the value of your boat than it does to the odds that someone would be injured, their property damaged, or the environment negatively affected by your boat. Your boating experience often factors into the cost of this coverage. Even if you have no other coverage, liability insurance is a wise investment. It can keep you from paying tens of thousands of dollars out of pocket should an accident occur.
Hull insurance is where the value of your boat comes into play. It covers the boat itself. If you have a loan against your boat, your lender will likely require this insurance. The cost is not always based on the determined value of your boat alone. How much experience you have navigating with similar size and types of vessels also can play a role in the cost of your hull coverage.
Specialty Policies
Depending on your plans, you may need additional insurance policies or riders. Do you, for example, plan to live in a houseboat? If so, a liveaboard policy might be needed. In general, these policies can be difficult to get, because many insurers consider living aboard the vessel a higher liability risk.
Planning to cruise long distances or doing some offshore fishing? You should ask your agent about long-range cruising and offshore policies and riders. Some insurers write custom policy riders to cover specific cruising grounds (Baja, Bahamas, Bermuda, etc.).
Know your policy. Riders may have restrictions on when they are in effect and what activities are covered. They also often outline specific procedures for storms, storage and maintenance. You should also familiarize yourself with the insurance requirements for any foreign countries you intend to visit.
Determining the type of policy and the amount of coverage you need is critical for protecting your boat, your personal liability, and for getting cost-effective insurance.
When shopping for boat insurance, take your time. Get several quotes, and let agents and companies know they are competing for your business.
Keep in mind there are things you can do to reduce insurance costs, too. Many insurers give discounts for boater safety courses and boating-specific licenses, so be sure to ask if those are available to you.
Where can I get boat insurance?
Many insurers, from large national carriers to local, independent firms offer boat insurance. A good place to start shopping is through your home and/or auto insurer, because of the multi-policy discounts they offer. Even if your insurer does not offer the boat coverage you need, your agent should be able to provide information for finding someone that does. Your local marina, lender, or boat broker should be able to point you to resources for finding boat insurance.
Lastly, consider getting a quote from the Boat Owners Association of the United States. It has offered boater-specific insurance products and services for decades and is an excellent resource for industry information.