Everything You Need to Know | How to Obtain a Boating License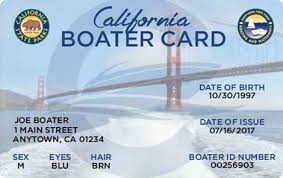 On a hot, sunny summer's day there's nothing better than being out on the water and cruising around in your boat. Whether you like to fish, glide through the water, or just sit and relax, there's no doubting that boating is a fantastic pastime. But, operating a boat isn't all fun and games – marine vessels are serious business, and failure to operate one properly can result in some severe consequences. Thus, many states have instituted laws about boating safety and now require you to obtain a boating license to get out on the water. But what is a boating license, and how do you get one?
In the United States, navigating boating safety laws can be tricky. Since each state sets its own laws and regulations, it's hard to make any blanket statements about when you need to get a boating license and how you can do so. However, we can say this: in over 40 states, you are required to have some form of boating license, especially if you're under 18. But, it's easy and relatively cheap to get a license that's accepted in all states, so it's worth taking the time to get this training. Here, we'll take a look at the details of getting a boating license and what you can expect from the process.
When do you need a boating license
As we've mentioned, the legality of whether or not you need a boating license is highly state-dependent. Additionally, boating laws are continually changing, so even if you didn't need a license in the past, it's very likely that you will need one in the future.
As of 2019, only three states have ZERO licensing requirements for operating a boat: Wyoming, Idaho, and Alaska. While there are some other states that don't mandate boating licenses for everyone, they do require them for young people, people with past DUI/DWI convictions, people without a driver's license, or other similar population groups. It's highly recommended that you check in with your state and local governments to clarify any rules and regulations, just to be safe.
License Courses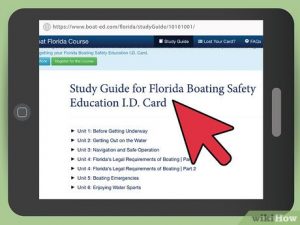 That being said, most boating license courses can be completed cheaply and quickly, both online and in-person. Since boating license courses are safety-oriented, it's highly recommended that you complete one, just to keep you up to date with the latest rules, regulations, and best practices. You never know – the material you learn during a boating license course could save your life!
Using Your License in Another State
Plus, nearly all of the states that require a boating license will accept another state's license as reciprocity. This means that holding a boating license in one state is your ticket to a lifetime of boating around the United States (they have different laws in Canada!). If that wasn't good enough, completing a boating license or boating safety course will often help you get discounts on your insurance as completing a course demonstrates competence in safety procedures.
So, if you do want to get your boating license, you'll first want to look up the specific requirements in your state. Once you understand what's expected of you as a boat operator, you can get to work with finding a boating license class. Many states offer cheap in-person options but also accept a variety of online courses, too.
How long does a boating license last
Once you commit to getting a boating license, the last thing you want is to invest your time, money, and energy into a course only to find that your license expires in a couple of years. The good news? The vast majority of boating licenses last for life, so you won't have to renew them any time soon.
This means that in most states, you can go out and get your license and then enjoy a lifetime of boating in nearly every state in the US. What could be better?
Do keep in mind, however, that as more people are getting out on the water, and as people's opinions change, we might have more stringent rules and regulations regarding boating licenses. So, once you get a license, be sure to keep up-to-date with boating laws and any new license renewal licenses.
What size boat requires a captain's license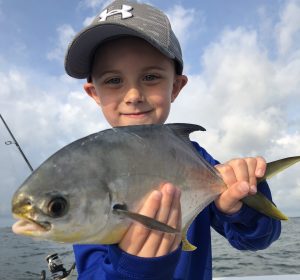 Technically speaking, a "boating license" is for operators of "pleasure crafts," which are marine vessels used exclusively for personal enjoyment. "Captain's licenses," on the other hand, are for the operation of commercial vessels, or, in other words, for anyone who wants to get paid to drive a boat.
Thus, the requirement to get a captain's license isn't based on vessel size, per se, but rather on what you plan to do with your license. If you just want to get a license so you can cruise around your local lake with your family in the summer, you'll probably be fine with a boating license. On the flip side, if you want to use your boat to take people out on fishing trips or tours in exchange for cash, you'll need a captain's license.
Unlike boating licenses, which are regulated on the state and local levels, captain's licenses in the United States are issued and regulated by the US Coast Guard and its subsidiary, the National Maritime Center. The world of captain's licenses and other official marine qualifications can be confusing, to say the least, but we'll give you a quick run-down of some of the more common captain's licenses here.
The most popular captain's license is the "six-pack" or OUPV (Operator of Uninspected Passenger Vessels), which is a license that's perfect for anyone looking to take people out on small craft for hire. With this license, you can drive an uninspected vessel up to 100 gross tons in weight with up to six paying passengers, so this is usually reserved for fishing charters, scuba tours, or small-boat cruising.
If you're looking to operate a vessel with more than six paying passengers or an inspected vessel, however, you'll need a master's license. A master's license in the United States can be acquired for a wide range of different vessel sizes, though the most popular options are 25, 50, or 100-ton ratings.
Anyone looking to make a career out of boating will probably aspire to get a captain's or master's license, which will qualify them to work professionally on the water. That being said, both captain's and master's licenses require hundreds of days' worth of sea time, so getting experience out on the water in your own boat is a great way to start.
Or, if you want to get into the marine industry without this sea time under your belt, you can start off as an Ordinary Seaman (deckhand with an O/S rating) and work your way up toward being an Able Seafarer (AB) or even a deck officer. There are plenty of great career options out on the water, you just need to know where to start!
Do I need a license on freshwater
Whether or not you need a boating license to operate a pleasure craft is, as we now know, up to state and local regulations. However, most states do not differentiate between salt and freshwater and do not have different requirements for either kind of water.
Instead, it's essential to determine whether or not your state requires a boating license for the operation of your type of craft (e.g., powerboat, sailboat, kayak, canoe). Additionally, some states may have different requirements depending on how far offshore you plan on operating your craft. Since laws and regulations change frequently, you should check in with your state and local governments on a regular basis to ensure you stay on top of any changing boating license restrictions.
Frequently Asked Questions
What is a boating license?
A boating license is a certificate demonstrating attendance and competence in a boating safety course, as dictated by state and local regulations. Boating licenses are designed for operators of pleasure crafts (i.e., not for commercial activity) and are issued by state and local governments. The United States does not currently have a federal requirement for boating licenses or boating safety course and only regulates marine qualifications for commercial activity.
Do boating licenses transfer between states?
The vast majority of states require some form of boating license for some, if not, all boat operators. While this varies from state to state, a significant majority of states will accept another state's boating license through a reciprocity agreement. Our advice? If you're planning on operating a boat out-of-state, check in on local regulations before you leave home.
Who enforces the boating license requirement?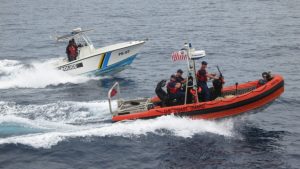 Since boating license requirements are set by state and local governments, these laws are also enforced at that level. Usually, boating license enforcement is conducted by each state's Department of Environmental Conservation, Fish and Wildlife/Game, or other similar organizations.
You may also find that the county sheriff or state troopers will be involved in patrolling state waters if they have the equipment and capacity to do so. If you live in a coastal area or near the Great Lakes, your local Coast Guard Auxiliary or Coast Guard Unit may ask to see proof of your boating license during a routine safety inspection on the water. Needless to say, if you're supposed to have a boating license in your state, you don't want to get caught without one.
Conclusion
Boating can be an excellent way to enjoy some quality time in the outdoors. While boating is a fantastic and fun way to spend your time, it is serious business that can be dangerous if not taken seriously. Thus, many states have instituted laws requiring boating licenses for the operation of pleasure crafts in their waters.
While boating license requirements vary from state to state, taking a boating license or a boating safety class is a great way to prepare yourself to manage risk on the water. Always check in with your state and local governments about any laws and regulations, drive carefully, and enjoy your time out on the water!